Description
Dear visitor, I really appreciate your visit to my portfoliopage.
You can learn more about me and my photography at Aperture-11.

Photography is my passion and has been so since I started making pictures during the mid 1960s.
I use digital and film, now days most digital.
I work in the darkroom and with the computer using Photshop CS6, Silver EFEX Pro, Aperture and other software to "develop" and enhance my pictures.
If you need a photographer in the Nordic Countries send me a mail so we can discuss the assignement and agree terms and conditions.
You can see some of my pictures at www.i.stock.com
Please contact me for more information.

Look forward to hear from You.

Leif Eliasson


Skapa en profillänk
References
Exhibition "Vårt Varberg"
During 1970 - 78 I carried out a project with the aim to document every day life in Varberg (a small town in siuthwest of Sweden). It ended with an exhibition at the county museum in Varberg were I showed app 100 pictures showing working environments, market square, lessure, SPAs etc. It was very well recived and with a lot of positive press. Genomförde i slutet av 70-talet en separatutställning på Varbergs Fästning, numera länsmuseum i Halland. Utställningen var en dokumentation av Varberg, dess arbetsliv, nöjen, handel etc.
Exhibition "Varberg i Svart vitt"
During 2006 I - 25 years after my exhibition at the county museum in Varberg I carried out an Exhibition with a sample of the same pictures, now digitaly enhanced and printed on Kodak Lambda Paper. It was a new success for me personaly with more then 1000 visitors during the one week it was showed. Under 2006 - 25 år efter min utställning på Varbergs Museum genomförde jag en ny utställning med mina gamla Varbergsbilder och ett mindre antal nyare bilder. Utstäälningen blev - om jag får säga det själv en succé med cirka 1000 besökare under en vecka.
Produktfotografering Järnia
Some product pictures. Client Järnia. Bilder för Järnias produktkatalog
Dokumentation av Elga Svets
Assignement from a Welding company - ELGA - Create a workbook including all employees. The book was a christmas gift to every employee. Under 1980 fick jag uppdraget att dokumentera Elgas alla medarbetare på fabriken Lerum utanför Göteborg.
Equipment
Nikon D3 and D800

14-24/2,8 AF
24-70/2,8 AF
24-85/2,8-4 AF
85/2,8 Tilt Shift
20/2,8
85/1,4
105/1,8
Micro 60/2,8 AF
180/2,8
300/4 AF

SB-800, & 900

Hasselblad X-Pan II
45/4,0
90/4,0
Pricelist
To be agreed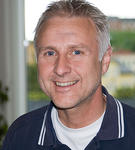 Homepage
www.aperture-11.blogspo...
Email
Phone
+46-70-655 9101
Contact
Don´t hesitate to contact me if you need a photografer in the Nordic countries.
Look forward to hear from you.
Read more at my
blog
or at
Bild&Pinal